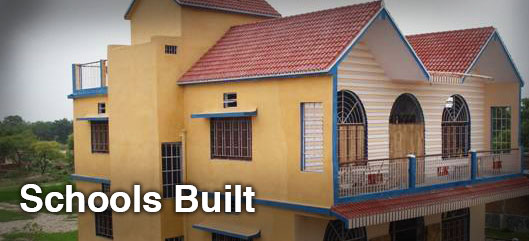 Schools built
In the past the need had arisen for ZCSS to fund and build schools in some remote villages in India.  The World Federation has built six schools in India, in the regions of Karnataka, Andhra Pradesh,  Bihar and Uttar Pradesh. The schools provide an educational institution for the poorest communities  in the towns of Alipur, Kareempur, Avalkonda, Khujwa, Gopalpur and Ghosi.
Students have access to facilities such as a library, well-equipped classrooms, science labs,  computer labs and sports facilities. A principal runs each school and a board of trustees is responsible for governance, consisting of individuals from the community who understand the needs of the local  populace and thus ensure the fair provisioning of education for everyone. 
These schools have enabled us to then sponsor students who couldn't afford an education in those  areas that was otherwise not possible. And to this date its benefits in these flourishing communities  can be seen socially as well as economically.
Select Currency
British Pound (GBP) (current currency)