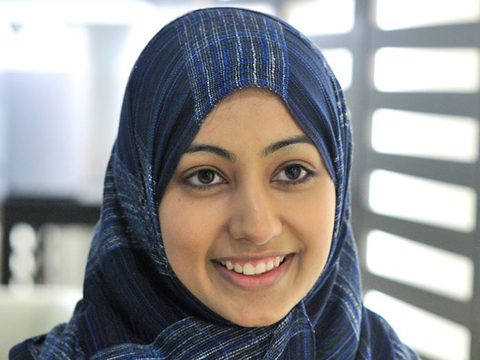 Last week, The World Federation was pleased to announce the appointment of Anisa Kanji as the Assistant Secretary General for the term 2014-17 (Click here to read more about this).  She became the first female office bearer in the history of the organisation and joined five others to form a team of six.  The office bearer team is led by the President, Dr Asgar Moledina and includes:
Shabbar Dhalla – Vice President;
Shan-E-Abbas Hassam – Secretary General;
Reza Hooda – Hon. Treasurer; and
Mohamed Kazim Bhalloo – Assistant Hon. Treasurer.
Over the last couple of years, in addition to her role in the relief team, Anisa has been involved in the social media activities of The World Federation and a live Question and Answer session was organised with her on Facebook on Sunday 22nd February.  This was to allow members of the community to ask her any questions they may have on her new role and more generally on the activities of the organisation.
A number of questions were asked, including the future plans for The World Federation, some of the challenges the organisation is facing at the moment and the 3% admin fee.  To view the discussions, please visit our Facebook page here.
Anisa Kanji commented, 'This was a fantastic opportunity for me to connect with members of the community and to answer the questions that they had.  It is really important that the office bearer team are accessible to the worldwide community and social media is a great platform for us to do this.  Often, the work that we are doing is not always available on our website and informal discussions like the one on Sunday allows us to share this information'
Anisa goes on to mention that inshAllah another session will be planned in the next couple of months with another member of the office bearer team so watch this space!
If you have any questions for Anisa, please email her directly at [email protected]