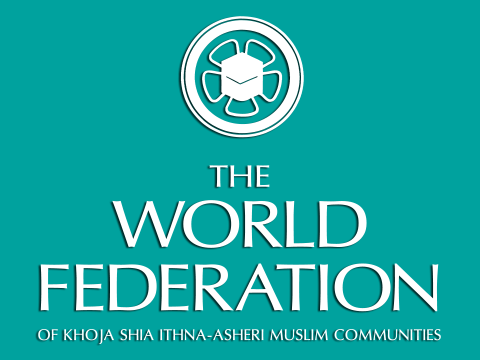 The President of The World Federation of KSIMC, Dr Asgarali Moledina has appointed Anisa Kanji as Assistant Secretary General for the term 2014 - 2017. 
Anisa's role as the Assistant Secretary General is in accordance with the Constitutional Clauses 2.9 and 19.1.2 (c), to support the Secretary General of The World Federation.  She is the first female Office Bearer in the history of The World Federation and is in line with the organization's recommendation for greater involvement and representation for women in the future within organization,
Anisa has a Law and Business degree from Birmingham University and currently works as a tax consultant in London.  Born and raised in Birmingham, she has always been actively involved in community service and started by volunteering with the Abbasi Youth Committee at her local Jamaat, before moving on working with various CoEJ (Council of European Jamaats) teams in the CoEJ Youth and Relief Department.
She became part of The World Federation team when she took over project management of the long-running and highly successful annual  Madinah Al-Ilm & Bab Al-Ilm Summer Short Courses.
For the past two years, she has been the lead for the International Relief and Development Team at The World Federation.
Shan-e-Abbas Hassam, Secretary General of The World Federation, in his welcome to her said, "I'm delighted that sister Anisa has been appointed as the Assistant Secretary General. This new Office Bearer position entails a great deal of responsibility and I am confident that she is more than capable of assisting the Secretariat rise to new heights."
He also commended her on her past work saying: "She has led the Relief Department well, with great efficiency.  Her hard work, amiable personality and understanding of the role of The World Federation will stand her in good stead during her tenure. We wish her the very best in her new position!"
The President of The World Federation, Dr Asgar Moledina whilst appointing her stated: 'Anisa will be the first female Office Bearer of The World Federation, as well as one of the youngest ever. I am proud of her contribution to the Secretariat and delighted that she has now taken on this role. Our goal has always been to build a young, dynamic team at The World Federation and we are proud of Anisa's growth and development.'