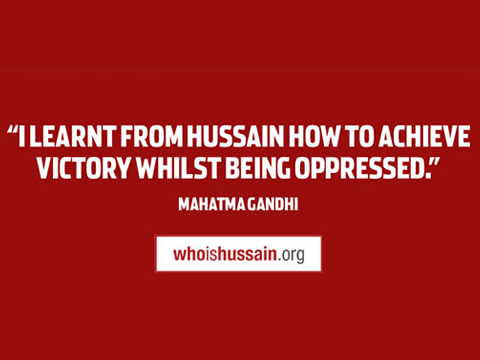 In 2012, the Who Is Hussain movement began with the sole aim of spreading the message of Imam Hussain (as) around the world.  Three years on, the movement continues to grow and inspire millions around the world. 
The Who is Hussain team have published their most recent campaign report (pdf attached below), which highlights some of the fantastic work organised through their ambassadors in 2014.  To date, they have over 68 ambassadors in more than 30 countries around the world!
In 2014, Who Is Hussain initiated the #TeamGiveBack campaign, the objective of which was to inspire people to make a positive contribution and give back to the community.
Ambassadors from all corners of the globe, including Karachi, Thailand, Lebanon and New Zealand organised activities to make a positive contribution in their local communities. These activities included blood drives, candle light vigils and the distribution of water bottles. Through the #TeamGiveBack initiative, the Who is Hussain team also raised over £9,000 for The World Federation Iraq Relief Fund!
The achievements of the Who is Hussain team continue to be recognised and in March 2015, they won the award for the 'Excellence in Community Relations' by The Muslim News. 
If you are inspired by the campaign and wish to join the organisation, please go to http://www.whoishussain.org/get-involved/contact/ and getinvolved!
The work of Who is Hussain is only possible through generous donations from the community. To donate for the cause, please visit our donate page.