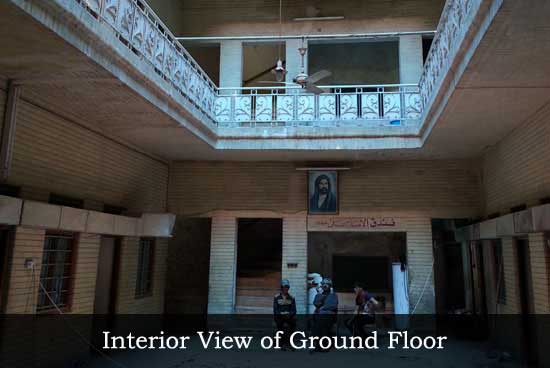 Established over 100 years ago, Anjuman e Faiz e Panjetani (AFP) was formed for the purpose of helping and providing comfortable lodgings for pilgrims going for Ziaraat. One of the ways, it achieved this was by building Musafirkhanas (Guest Houses) in Kadhmayn, Karbala, Najaf and Basrah.
The AFP was formed in Bombay in 1912 and gained a more solid structure over consequent years. From 1940, the musfarkhanas that had been built were managed mainly by the Haji Jetha Gokal Family.
Sadly, in 1968, Haji Abdul Hussain Jetha Gokal, chairman of AFP Trust in Iraq, was martyred and the then Government of Iraq confiscated the moveable and immoveable properties of Faiz e Panjetani in Iraq along with all Jetha Gokal properties, effectively suspending all its activities.
However, with time, patience and trust in the Almighty, AFP has now been able to legally register the musfarkhanas in their name once again. The new Government set up a committee in 2004 to investigate all issues of illegal seizing of land by the previous regime and after ten long years, AFP is now confirmed and registered as an NGO in Iraq.
To learn more about the Faiz, its history and the work currently being undertaken by them, visit their website at http://www.faizepanjetani.com