Earlier this month, the grave and shrine of Hazrat Owais Qarni was attacked and completely destroyed.  Al-Qaeda linked rebels are being held responsible for bombing the gravesite of the companion of The Holy Prophet, who was well known for his support of the Prophet's family.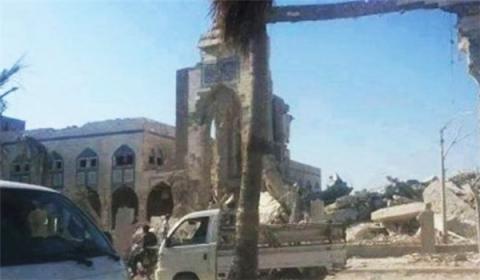 The shrine of Hazrat Owais Qarni is close to the shrine of Ammar bin Yasser which has also been attacked in the past.  These shrines are often visited by Shiite Muslims and these individuals are highly revered by both Sunni and Shia Muslims.  Although these attacks clearly indicate that the main target is towards the Shiite, multiple Sunni groups have expressed anger towards this incident. 
Such attacks on gravesites and shrines have occurred in the past, such as when rebels exhumed the thousand year old grave of Hujr ibn Adi and when multiple attacks were carried out on the Shrine of Bibi Zainab.  After backlash from the Muslim world, it seemed that these types of attacks had stopped but it now looks as if this is not the case. 
Analysts believe that such types of attacks against holy sites could further destabilize Syria and the surrounding regions. 
The World Federation is deeply saddened to hear of this attack, which follow a long line of actions of violence since the start of the civil war.  With well over 100,000 men, women, and children killed and approximately 2.8 million people displaced from their homes, it seems there is no end in sight.  We pray for the safety for all those affected by this war.
For further information email [email protected]