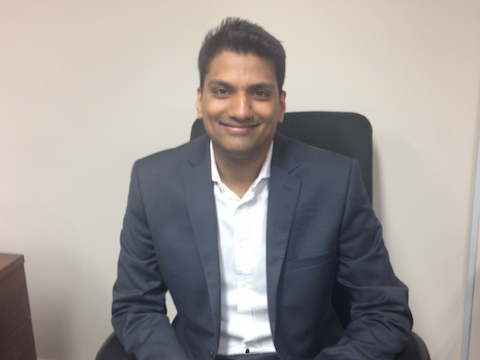 Dear Community members,
I pray this email finds you in the best of health and imaan. This month, we see Shan E Abbas Hassam, fondly known as Shan, step down from his role as the Secretary General of The World Federation.  He has served the community tirelessly over many years and took up the post of Secretary General in May 2011.  Shan has decided to take a step back from this position to spend more time with family and his growing business. 
As many of you know, Shan currently lives in Birmingham with his wife and two young kids.  He is the youngest Secretary General in the history of The World Federation and is a role model for many around the world.  I have worked very closely with him over the last four years and he has provided invaluable support in the running of The World Federation.  His dedication, commitment and passion for the community have been inspirational and his achievements at such a young age are unmatched.
In stepping down from his role as Secretary General, Shan says:
"I would like to thank all the volunteers and staff at The World Federation for their continual support over the years. Having been a volunteer at The World Federation for over 10 years, I can say that the organisation aims to do so much good work. There are areas we need to improve on  – from better communication, greater inward investment, recruiting more volunteers and trumpeting our work on the international platform (e.g. the UN) a lot more. But I do know that with continued sincerity, clear strategy and with the mission of helping humanity we will be able to continue to develop our organisation and through it our community. I am sad to step down from this central role but I will always do my utmost to help our beloved body in any capacity required."
On behalf of myself and the team at The World Federation, I would like to thank Shan from the bottom of my heart for all his tireless efforts in serving the community. Despite his very own busy family and business life, he has continued to deliver all tasks assigned to him with diligence and perfection. He has also continued to bring in newer initiatives to the team to take the work of The World Federation to greater heights of success. He truly has been a role model for young professionals in our community to emulate. Shan has continued to encourage other young successful professionals to come and work in assisting our community. Truly, the reward of his work lies only with Allah (S.W.T.).
As the new incoming Secretary General is appointed, I will be working closely with Shan to ensure there is a smooth transition.
Today, I am also pleased to confirm that Shan will continue working with The World Federation as an nominated Councillor and as Head of International Development when he formally steps down from his role as Secretary General.  He has worked in the International Development team for a number of years before taking on his present role and will be working closely with a strong International Development team to take this department to new heights.  I pray for Shan's success in all his endeavours and will continue to support and work with him in his new role.
During this month of Rajaab, let us all remember each other in our duas, especially those in difficulties around the world.
With salaams and duas,
Dr Asgar Moledina