We take great pleasure in introducing the new - and familiar - faces of The World Federation of KSIMC Office Bearers team for the term 2017 - 2020.
Al-Haj Anwarali Dharamsi - President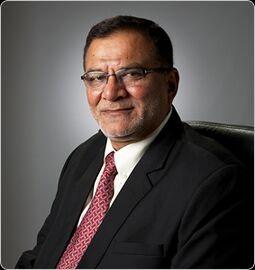 From humble beginnings in Kilwa, Tanzania, Al-Haj Anwarali Dharamsi started his transport business from a single truck and grew it into the Tanzania Road Haulage (1980) Ltd., a respectable logistics and storage business that spans several countries.
He devoted his time and energy in whatever social service he could render to the society, and in 2001, he was appointed Co-Chairman of the Setwell Board of Africa Federation. The Board's main activities were to assist the Somalia evacuees' settlement and rehabilitation.
In 2004, Anwar bhai was elected President of Dar Es Salaam Jamaat and served in this capacity for three consecutive terms until 2010.  After this, he took the helm at Africa Federation (2010-2016) and was notably able to resolve the membership issues with Madagascar, following which Reunion Island Jamaat joined Africa Federation in 2013.
Anwar bhai is passionate about the need for uplifting the standards of our religious institutions, promoting programs for Leadership Skills and supporting Higher Education and Affordable Housing in all Jamaats across the globe.
A silent supporter of several projects of our community in various parts of the world, Anwar bhai, with his polite and soft-spoken disposition, stands out as a man who patiently motivates others to work collectively for the common goal.
Shabbar Dhalla - Vice President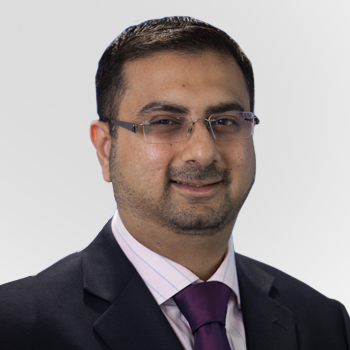 Shabbar bhai Dhalla is in his late 30's and is from London UK, having being born in Dar Es Salaam, Tanzania. He is married to Tahera and they have two boys, Jabir and Jawaad.  Shabbar bhai gained his Law (LLB Hons) degree at the University of Reading, pursued his career in law, before becoming a Licensed Insolvency Practitioner. He currently runs his own business in the UK.
Shabbar bhai has been involved in community service from a young age and started volunteering in Dar Es Salaam at Husayni Madrasah and the Debating Society. He was actively involved in the Education sub-committee of CoEJ for approximately 5 years, before being appointed as the Assistant Secretary General and finally serving as the Secretary General for CoEJ in the term 2007 to 2009.
In 2009, he was appointed as the Secretary General of The World Federation. At the end of this term, he successfully delivered the 13th Ordinary Conference in Dar Es Salaam (May 2011). He was then appointed to the Executive Council, serving as a Councillor from 2011 -2014.  In 2014, He got elected as the Vice President of The World Federation and has now been re-elected in this role for a second term (2017 – 2020).
His steady rise through the ranks has allowed him to gain an insight into all levels of community service and brings with him a holistic view of leadership.
Shan E Abbas Hassam - Secretary General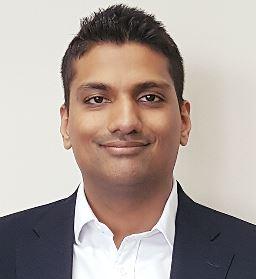 Shan E Abbas bhai Hassam is a 32-year-old businessman from Birmingham, UK, who is married to Misba Hiridjee. The couple have two daughters: Malika Zahra (4 years old) and Maliha Fatema (2 years old). Shan E Abbas bhai qualified as a Solicitor in 2009, training with Wragge & Co LLP (now Gowlings). He studied law at King's College London.
In 2017 he was re-appointed to the role of Secretary General by the new President Al Haj Anwar Dharamsi. When he was first nominated as Secretary General by Dr Asgar Moledina in 2011 he was the youngest to hold this position in the history of The World Federation. He previously served as an Executive Councillor, Assistant Secretary General and various other positions. 
Shan E Abbas bhai stepped down as Secretary General in 2015 to become Head of the Yemen Rescue & Re-settlement Core Team on recommendation of the Regional Federations. He and his team oversaw the rescue of over 450 refugees from Yemen. They then worked on re-settling them throughout the world. He has since led the launch of WF AID, which spearheads the humanitarian and community development work of The World Federation.
He sits as a Trustee of the Muslim Charities Forum alongside CEOs and heads of the leading British Muslim charities and NGOs (such as Islamic Relief, Muslim Aid, Muslim Hands and Al Khair Foundation). 
Shan E Abbas bhai Hassam said: 'I am delighted to work alongside a skilled team to help take The World Federation to the next level. I have no doubt that we can work with the Regional Federations to strengthen the benefit and added value to our community members in the fields of Islamic Education, Community Affairs, Inward Economic Development and our Humanitarian Work.'
Mahmood Dhala - Assistant Secretary General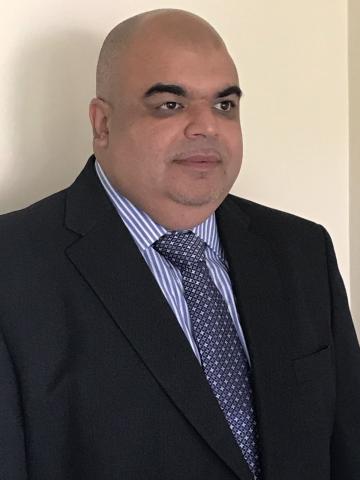 Originally from Mombasa, Kenya, Mahmood bhai has been living in London for the past 25 years.  After graduating with a BEng (Hons) in Electronic & Electrical Engineering, he pursued a career in IT and currently works as an IT Programme Manager.
As a youth, he was a member of the Ithnasheri Young Men's Union and the Volunteers Corp in Mombasa Jamaat.  He was also involved in setting up their very first Audio Visual Library. After moving to the UK, he first served as an EC member of London Jamaat and a teacher at Stanmore Madressa.
Mahmood bhai joined The World Federation in 2001 when he founded the Student Support Network (SSN).  He then took on the role of caretaker Chairman for the then Careers, Education and Training Advisory Board (CETAB) and more recently was appointed Assistant Secretary General for Education.
Between 2003 and 2005, he served as Chairman of the Education Committee at the Council of European Jamaats (CoEJ).  During this time, he worked closely with the Islamic Education Board of The World Federation to launch the now-famous Madinah & Bab short summer courses and also introduced the UCAS Seminar (which assists students with university applications), both of which continue to run to date.
He was appointed Head of Relief in 2015 and subsequently as Deputy Head of our new brand for our International Development work: WF AID.
His foresight and ability to establish and see through long-term projects is what makes him a valuable asset to our current team and our new vision.
Mohamedkazim Bhalloo - Treasurer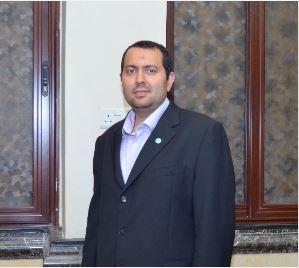 Mohamedkazim bhai Bhalloo is a 31-year-old accountant from London, UK, who is married to Nayaab Bhalloo. The couple have two sons: Husain (6 years old) and Abbas (2 years old).
Mohamedkazim bhai was born and raised in Tanga, Tanzania. He moved to the UK in 2003 to pursue his higher education and qualified as a Chartered Certified Accountant in 2006.  He then worked for a number of Chartered Accountant firms before becoming a partner in a local accountancy practice where he continues to work.
From a very young age, he has been keen to give back to the community both in Tanzania and in the UK.  Mohamedkazim bhai is part of the European Hajj team and since moving to the UK, he has held many positions of similar authority as his current one.
He has been Treasurer of the Stanmore Jaffery's youth group in London, Assistant to the Secretary General-Treasury at The Council of European Jamaats ('CoEJ') and Hon. Assistant Treasurer at CoEJ.  In the previous term, he served as the Assistant Treasurer of The World Federation.
His years of experience in these roles give him the ideal qualities required to handle our finances.
Muntazir Bhimji - Assistant Treasurer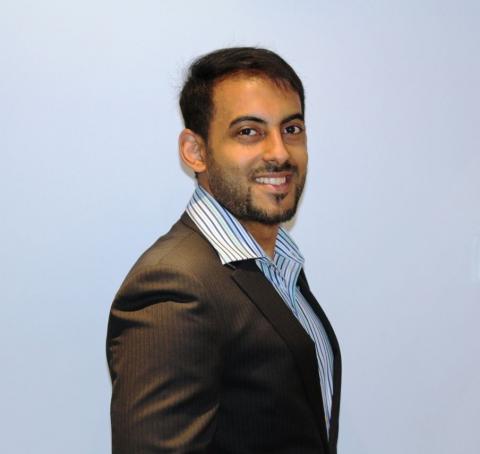 Muntazir bhai was born and raised in Dar Es Salaam, Tanzania. He moved to the UK in 2006 to pursue his higher education and achieved a BSc (Hons) in Accounting in 2009, qualifying as a Chartered Accountant in 2012.   Since then, he has been working for one of the top global accountancy firms based in Central London and is currently an Audit Manager.
While in Dar Es Salaam, he was involved in serving the community in various capacities, being actively involved in projects such as providing food banks to the Bilal and organising blood donations to the community.
In London, he has continued to volunteer and is part of the team that facilitates the Arbaeen procession in Central London which attracts huge numbers every year.
Muntazir bhai has a wealth of experience in the financial world from his professional work, as well dealings with well-known UK charities. He brings not only experience, but a youthful energy - both valuable assets that support our objectives.