Dear community members,
Salaamun Alaykum,
Alhamdullilah, the last month has been a time of change and new opportunities. It is a time where I step back from some of my current roles and responsibilities and pursue new opportunities within the organisation.
As many of you may know, I have been leading our Marketing and Communications team for the past two years. I am pleased to hand over this role to Mohammed Jawad Kassam, who is an active volunteer within our community. He brings with him a strong background in marketing and, together with the team, I am confident he will build on our current successes to develop our strategy in this area
.

One of his first projects will be the Madinah and Bab courses which are currently underway in Qum. I remember my time on these courses well and think back at how they shaped the person I am today.  Alhamdullilah, I was blessed to attend three courses – one as a participant and two as a mentor. As well as making life-long friends and creating wonderful memories that I still look back on today, these courses were the beginning of my volunteering journey at The World Federation. I remember my first role as project manager for these courses, before moving into the relief team and then into my current role as an office bearer of the organisation.You can see the latest updates from the courses on our website and our dedicated Facebook page.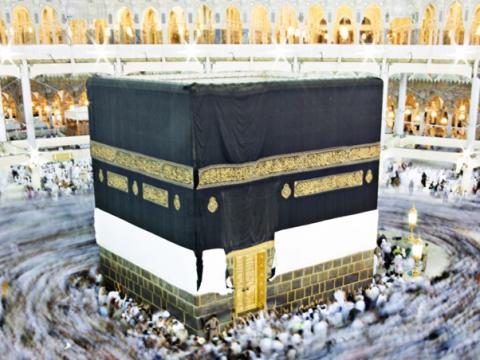 I am sure many of you will be wondering what I will now be working on!  InshAllah, I leave for Hajj at the end of this month (so hoping it won't get too busy before then!). As I start preparing for my first Hajj inshAllah, I am trying to get through as many books / lectures / resources as I can so that I make the most of this beautiful experience. The team have put together a wide range of resources that will help enrich the experience of Hajj for all inshAllah. There are many audio files available as well as a lecture series by Shaykh Usama Al-Atar and Dr Mahmood Datoo on our YouTube channel.
We pray that those who have made the intention to go to Hajj this year, receive the invitation inshAllah and that we all get the opportunity (especially those who have not yet been) to go year after year inshAllah.

You may also have seen the recent launch of our new brand, WF AID. InshAllah I will be supporting, Shan-E-Abbas Hassam on this and also working to bring in more female volunteers into the organisation. I have already had a number of people contact me so I will inshAllah get back to each and every one of you very soon. If anyone else would like to get involved, please email me. I'd love to hear from you! 
Lastly, just a reminder that the deadline for the Hiridjee Loan (for female students wishing to pursue higher education) is 31 August 2016. 
With Salaams and Duas

Anisa Kanji
Assistant Secretary General