We take great pleasure in introducing the new Councillors of The World Federation of KSIMC for the term 2017 - 2020.



The Councillors are either appointed by the President of The World Federation or elected by Conference, which took place in May 2017. They work on various projects of The World Federation and bring with them a wealth of experience from working in the community.


There are currently 16 councillors in total and they represent The World Federation. Councillors will conduct tasks either on behalf of Conference or the President, along with feeding back any concerns to the Executive Council.


All of the Councillors are people who work tirelessly to serve the community, and have done so for many years.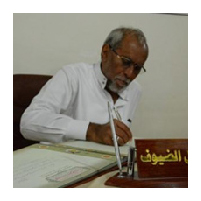 Ahmed Daya was born in Moshi, Tanzania and migrated to the UK in 1966 to pursue further studies.  He qualified as a chartered accountant and spent some years practicing before exploring his own business ventures.   Br Ahmed has long history of serving the community. 
From 1979 to 1981 he was the Hon. Treasurer of London Jamaat.  He then served as Hon. Treasurer of the The World Federation under four Presidents, namely, Late Haji Haider Haji, Late Mulla Asgharali M M Jaffer, Hasnain Walji and Dr Ahmed Hassam. 
In addition, he also served as a Councillor of The World Federation for the term 2006-2009 under the leadership of Dr Ahmed Hassam and then again during the term 2011-2014 under the leadership of Dr Asgar Moledina.  Br Ahmed has been instrumental in raising substantial donations for many of The World Federation Projects.
---
Aliraza Rajani: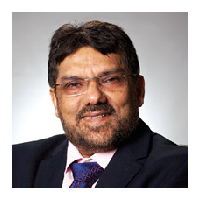 Aliraza Rajani from Toronto, Canada is serving as a WF councillor for the first time.
He has been actively involved in the community for many years, having served as Dar es Salaam Jamaat president for 9 years and Toronto Jamaat president for 6 years. He has shown his passion and commitment towards the community through his consistent determination to serve.
Professionally, Br Aliraza owns a business specialising in designer optical frames and glasses in Toronto.
---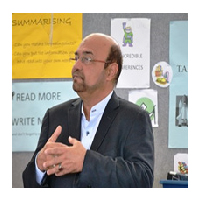 Dr. Asgarali Moledina is the immediate past President of The World Federation.
He was born in Mombasa, Kenya in 1950 to Late Gulamabbas Kassamali Moledina of Mombasa and Mrs Fatmabai Gulamhusein Noormohamed (Manager family) of Zanzibar. He attended primary school at Alibhai Panju KSI primary school and high school at Alidina Visram High school in Mombasa and in 1975 qualified as a medical doctor from Grant Medical College in Mumbai, India. Thereafter, he established his own private practice in Nairobi, Kenya and then went on to start a pharmaceutical distribution company in Uganda and since then has expanded into Mozambique and South Africa.
Dr Moledina has dedicated a large portion of his life in the service of others. This ranges from volunteering in refugee camps and being a trustee of Africa Federation to serving as president of Kampala and Maputo Jamaat.
As a physician, he has been actively involved in caring for orphans in Uganda, organizing free medical camps for children and supporting educational opportunities for deserving children, especially among Africa's indigenous population to continue their studies at the high school and University levels. At WF, he and his team have initiated and spear headed various projects in the field of health, education and economic upliftment. The key project, MCE, is now almost reaching the delivery stage.
He has continued to build harmony and unity among the various regions and continued, together with his team, to work on the upgrading of the lives of the community world over.
---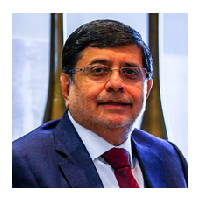 Mustafa Kassam, born in Dar es Salaam, is the co-founder of a company called Midas Safety Group of Companies.
He began his career as an industrial training manager in 1968 before venturing into setting up a business specialising in the manufacturing of industrial clothing. The business has expanded its reach and now, the products of the Midas Group of Companies are exported to 52 countries.
Alongside his business, Br Mustafa spends a large amount of his time giving back to those in need. He has been focusing on Corporate Social Responsibility in the sub-continent.
He works predominantly in the education and healthcare sectors where he creates educational institutions and provides affordable and easily accessible medical facilities to the underprivileged. His continued efforts in this field shows his desire to give back to those in need, making him extremely well suited to the role of a councillor. 
---
Safder Jaffer was born in Mombasa, Kenya and migrated to UK to pursue actuarial studies in the early 1990s. He is a qualified actuary and is a partner of a leading global actuarial firm based out of the Middle East. He has worked in the financial services industry for more than 20 years and advises financial regulators. Safder also graduated from an MA in Economics from Tehran University specializing in Islamic Economics with thesis in Islamic Banking. Shaykh Safder has also studied theology in the Holy city of Qum during the mid-1990's.
Shaykh Safder has served WF in various capacities over the past 20 years. He has been the primary contact for the World Federation with the office of the Marja'a for over 15 years.  He served as executive councillor during the last term (2013-2017) and was a core member of the Yemen Crises team. He heads the Curriculum Development team at the MCE. 
Shaykh Safder also served as the Chairman of the Islamic Education Board for the period 2003-2005. He was a key member of the World Federation Strategic Planning team in 2002. Shaykh Safder is also a regular lecturer on Islamic subjects and has provided discourses at various Centres around the world.
---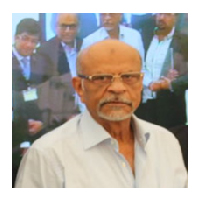 Sajjad Rashid was born in Mombasa, Kenya and has been heavily involved in community service since 1986.
He has served as Chairman of Mombasa Jamaat, Trustee of Mombasa Jamaat, Chairman of Mombasa Jamaat. He has previous experience as a councillor as he was an Africa Federation councillor for 6 years.
Br Sajjad was instrumental in the Yemen crisis where he was invaluable to the evacuation of Yemeni Khojas to Djibouti in 2015. He set up two funds aimed to help educate those who are unable to afford it and aimed to meet utility costs and maintenance of mosques and imambargahs.
He is an incredibly well established businessman and has been a part of many successful businesses from 1965 and has offered his much needed and appreciated support to The World Federation in times of humanitarian crises. 
---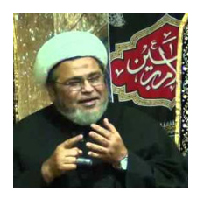 Shabbir Maisami from Karachi, Pakistan, is the current Chairman of the Zahra (s.a.) Academy in Karachi – a role he has held since 1988, when he formed the organisation.
Zahra (s.a.) Academy is an Islamic Teaching and Relief Organisation, which imparts the true teachings of Islam. He is an accomplished senior-level executive with a 25+ year track record of successful strategic and tactical leadership within Islamic Teachings, Education and Media Industry.
Shaykh Shabbir has a Masters in Arabic and Islamic Sciences and is a Mujtahid specialising in the Islamic Education, Economic, Banking and Justice systems from Hawza Ilmiya Qum.
Shaykh Shabbir is now looking forward to excelling as a WF Councillor.
---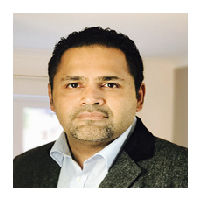 Salim Rehmatullah is an entrepreneur and philanthropist driven to solve the world's biggest challenges through innovation.
A man who knows no limits, Br Salim pushes big dreams into action, spurring massive cultural and technological change.
His audacious vision and magnetic personality continues to inspire others to see that anything is possible.  Born and raised in Africa, Br Salim has worked  hard to achieve his success in the business world.
As a firm believer in "giving back", he provides an invaluable contribution to his local community in Peterborough, UK, where he is President of MKSI Peterborough for 2015-2017.
He is passionate about supporting young entrepreneurs within the Khoja community, and spreading wellness and education to those in less fortunate communities around the world.
---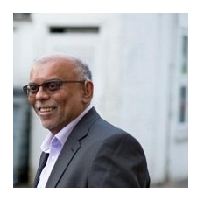 Mustafa Jaffer is the current President of the KSIMC of London, and has been for over 4 years. Shaykh Mustafa has managed to steer the community to great heights, with his continuous support of humanitarian affairs on a micro level, as well as persistent co-operation with regional affairs. In doing so, he has ensured his uncle Mulla Agharali M. M. Jaffer's legacy continues to live on through him.
Shaykh Mustafa has supported the unity of all jamaats in order to ensure clear communication and execution of the goals set.
His experience working for the world-renowned BBC as a translator in Nairobi is one of many key milestones within his professional life, enabling him to perfect the skillset required to take on the responsibility of a leadership role.
His involvement in Jamaats internationally extends as far as having the opportunity to present lectures in various Islamic centers, as well as being a polished teacher of History and Development of Tafseer.
---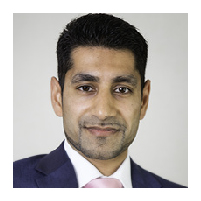 Reza Hooda's professional background includes currently working as a chartered accountant and chartered tax advisor, practicing as a partner in a firm in the UK. His work within the community began 6 years ago when he began serving as the treasurer and Project Committee member of Wessex Jamaat, UK.
In his role as Hon Treasurer of the World Federation for 6 years, Br Reza was instrumental in transforming the Treasury department and bringing in new systems and processes for greater transparency and efficiency. 
His main strategic achievements included leading on the drive and successful resolutions to reduce the administration from 7% to 0%, and making the first and successive investments of the Foundation Fund, which now stand at over £4million and generate over £400,000 in annual income for The World Federation.
He also led on the creation and development of the iSadaqah app which enables users to give sadaqah at any time through their mobile phone, and other apps such as the Khums Calculator and Khoja Business Directory.
As Councillor, Br Reza will maintain the portfolio. His role will be leading, managing and investing of further Foundation Funds to generate maximum return to ensure that The World Federation can operate on a 0% admin fee basis.
---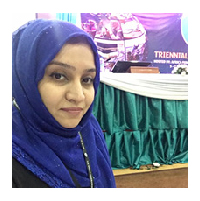 Zohra Rajpar is currently the Assistant convenor of Youth Wing under Pakistan Federation, her recent roles include being a representative of "Who is Hussain?" and becoming one of the country heads of "Who is Hussain?".
From a young age she has shown signs of great levels of passion and commitment towards contributing to the regional foundation Pakistan fed.
At the mere age of 18, she became the chairlady of Bazm-e-Sakina, an organisation of khoja girls founded by her and her peers from her community.
This organisation arranged talk shows, Islamic plays, exhibitions, models and seminars. Sis Zohra's initiative meant that her actions resulted in the unity of a jamaat, a goal that all jamaats globally should aim to achieve., Her spirit for participating in voluntary roles dates back to the mere age of 12 where Sis Zohra was the youngest ever female volunteer on the list of volunteers of Mehfil e Murtaza.
---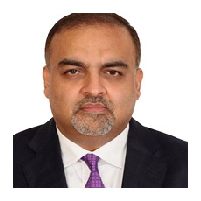 Sibtein Asaria was elected WF Executive Councillor for 2011-2013 and 2013-2017, and most recently was elected again for 2017-2020. He is also the elected Chairman of The World Federation Foundation Fund, a cause he is passionate about as he feels the community's organisations must be run in a sustainable and strategic manner. 
He believes the Foundation Fund will help strengthen The World Federation for decades to come. Br Sibtein believes in the importance of adding value to the community and to humanity at large. 
As such, he has played a significant role in landmark WF Projects over the last six years. Most notably, he was part of the high-calibre, highly effective team which rescued some 450 Khoja community members from war-torn Yemen. He deployed many of his contacts at governmental level worldwide to ensure their safe rescue and re-settlement.
---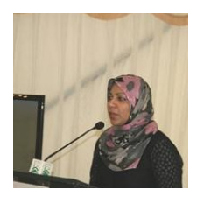 Saeed Jiwa is currently a member of the Peterborough Hussaini Islamic Centre and has served the Peterborough community as a Chairlady between 1997-2000, and as a Principal of Hussaini Madrasah between 2001-2005. Saeeda was part of the team who set up the Governing Body and aided in implementing Safeguarding Policies within the Madrasah structure during her tenure as a Madrasah Principal.
Her roles in contributing towards the jamaat continue, She has served in CoEJ (Council of European Jamaats) twice, once playing the role of an Executive Councillor.
As a strong advocate for women's rights, who has played a part in voicing issues and concerns on behalf of women, Sis Saeeda held an elected Councillors position with the World Federation (WF) from 2009 - 2017, during which time she embarked on a "Women's Needs Assessment" project globally within the WF organisation.
---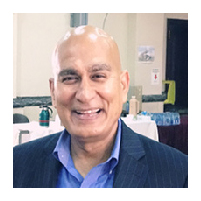 Dr. Mohsin Jaffer, MD, FAAFP has 30 years of experience as a family doctor, specialising in   geriatric medicine. He has combined his medical background with great commercial  astuteness, but his greatest joy is helping people.
Among his many humanitarian contributions, he helped establish a free medical clinic in   Miami and supports the Rotary Club's educational scholarship programmes. In addition, he  contributes to Sahara's abused women programme, and has helped build an elementary  school and wells for clean drinking water, as well as medical clinics in Africa and Asia.
Dr. Jaffer has served the Khoja Community in several positions. He was the founding   President of the centre in Miami, has served in many roles at NASIMCO and is a serving  elected World Federation Councillor having been in the position for 12 years.
---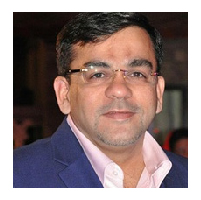 India born Ali Akbar Shroff currently holds the position of the vice president KSIJ Mumbai, gaining this position in 2015 despite being the youngest of all the candidates. Along with this role, Br Shroff is currently in his second term as secretary council of all KSI Jamaats within India Federation. Br Shroff's contribution doesn't stop there, his 3 rd current position is Jt. Secretary Mubarak Co-operative Credit Society 5 years running.
From serving roles as chairman to being a trustee within organisations such as WF, it is clear that Br Shroff has a noticeable inclination towards helping people, this is appropriately backed up by the ability to play 3 roles within jamaat organisations simultaneously.
---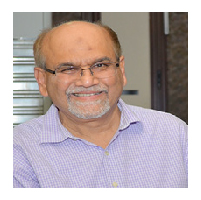 Aunali Khalfan has dedicated many years of his life to serving our community. He has served as Honorary Secretary of Africa Federation for two terms and currently serves as Vice Chairman of Africa Federation.
He has served as a councillor for many years and we are grateful for his continued service.