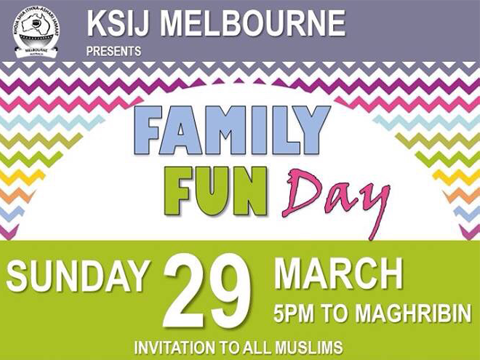 "Who is it that would loan Allah a beautiful loan so He may multiply it for him many times over? And it is Allah who withholds and grants abundance, and to Him you will be returned." (2:245).
The Khoja Shia Ithna-Ashari Jamaat of Melbourne, Australia was established with the aim to propagate, inculcate and promote the understanding of Islam and Islamic values in order to seek nearness to Allah (swt) and the Ahlulbayt (as). 
The KSIJ of Melbourne was established in May 2014 and has approximately 200 members.  It has embarked on a new project to establish a community centre which will cater for the spiritual, physical and mental wellbeing of the local community. This multi-purpose centre will consist of a Masjid, Imambargha, Madrasah Classrooms, Resident Aalim accommodation and much more.
There is currently a shortfall of over $100,000 AUD which is required in order to purchase the land for the project.  To help raise funds, the KSIJ Melbourne organised a family fun day on Sunday 29th March to help reach the target goal of $930,000 AUD for the total cost of the land purchase. The fun day included many activities for children as well as a raffle and a live cricket match for families.
The President of The World Federation, Dr Asgarali Moledina, issued a short statement in support of the building project undertaken by KSIJ Melbourne.
In the short video, Dr Moledina sends his message of support towards the community in Melbourne and the project as well as highlighting the importance of establishing a Khoja mosque in Melbourne.  InshAllah with the support of the worldwide community, the purchase of the land in Melbourne can take place very soon.
To donate towards this project, please visit the KSIJ Melbourne website.