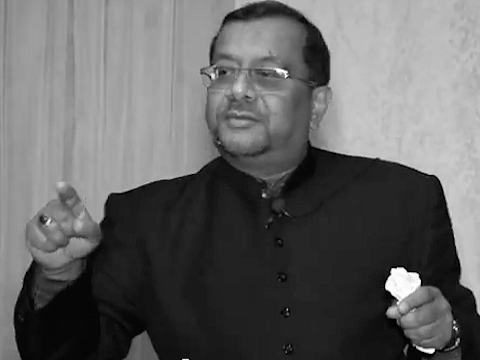 The Asian Weekly recently interviewed Dr Hasnain Walji during his trip to East Africa.  Dr Hasnain is the director and producer of the documentary, 'The Khojas: A Journey of Faith'. 
Born in Moshi, Tanzania, now residing in Irvine California, Hasnain Walji, is a researcher, speaker and a writer involved in developing professional training and e-learning applications in the field of nutrition and integrative healthcare. He is President of Integrative Quest, Inc which specializes in formulating and marketing probiotics. He has authored of 26 books, all written from naturopathic perspective, endorsed by the Natural Medicine Society of England, translated in several languages including Spanish, French, German, Turkish, Hungarian, Portuguese and Chinese.
A contributor to several journals on environmental and Third World consumer issues, he was the founder and editor of The Vitamin Connection - an International Journal of Nutrition, Health and Fitness and Healthy Eating, and has written a script for a six-part television series, The World of Vitamins.
His institutional work for the Muslim community, spans over 30 years, Since 1976 he has served The World Federation of KSIMC, as Secretary General, Vice-President and then as President. He is also a founding director and the Current President of the Mulla Asgher Memorial Library and Resource Center in Toronto. He has served as editor of Shia International and Living Islam Magazines and a regular contributor to a number of Islamic Journals. He has travelled around the World, lecturing and reciting Majlises in English Urdu and Guajarati.
In his interview, Hasnain bhai talks about his childhood in Moshi, his involvement in The World Federation, the 'The Khojas: A Journey of Faith' documentary and much more!