Inna lillahi wa Inna ilayhi Rajiʽun.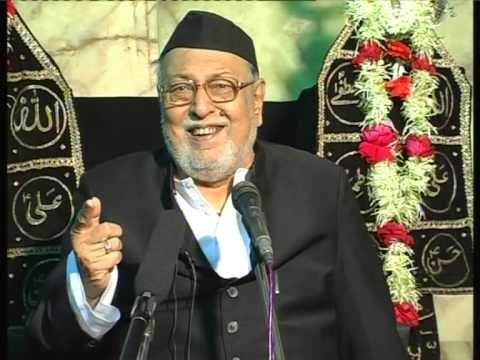 It is sad to hear the news of the sad demise of Mawlana Mirza Muhammad Athar (of Lucknow, India) who passed away in Delhi, on Friday 26 February 2016, 17 Jamadi al Ula 1437. The Marhum will be buried in Lucknow on Saturday, 27 February 2016. 
The Marhum was educated at Sultanal-Madaris, where he graduated with the degree of Sadr al-Afadil, and Lucknow University, where he obtained a masters in Persian Literature. 
Marhum has served the community in Mumbai for over 50 years by lecturing in Muharram. He was a world renowned zakir and has travelled across the globe to preach the message of Ahl al-bayt.On 23 January 2005, he was elected the first president of All India Shia Personal Law Board (AISPLB).
Mumineen are requested to remember the Marhum in their prayers.