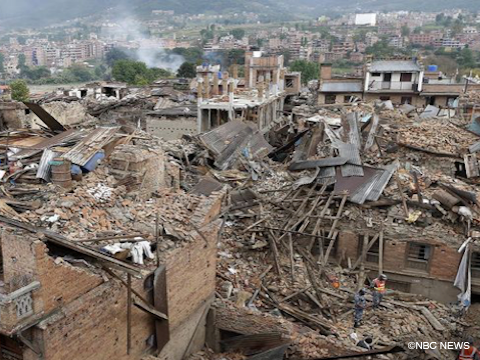 The World Federation is extremely saddened to hear about the earthquake that struck Nepal on Saturday 25th April. Over 8 million people have been affected as a result of the 7.8 magnitude quake.
The death toll has now reached over 4,300 and nearly 8,000 people have been injured. This figure continues to rise significantly as rescue work is carried out. Water, food and electricity are in short supply and there are fears of outbreaks of disease.
The rural areas towards the epicentre of the quake have been the most severely affected. Villagers are stranded without basic amenities as terrible weather conditions and landslides have left the area inaccessible. Those whose homes are still standing have resorted to sleeping in the streets as the aftershocks have left them in fear, too scared to return to their homes. Historical monuments and major landmarks have been reduced to piles of rubble.
Let us all together raise our hands in prayers and supplications to Allah (swt) in this blessed month of Rajab with the Wasilah of our Aeema-e-Tahireen (as) for all those who have been affected by the earthquake and for all those who are in difficulties around the world.