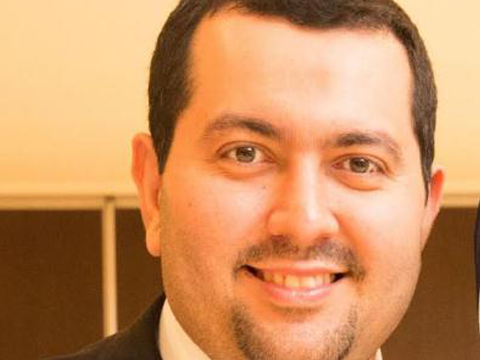 At the Second Executive Council meeting in January 2015, the Executive Council elected Brother Mohamedkazim Bhaloo as Hon. Assistant Treasurer for the term 2014-17.
Brother Mohamedkazim's role is in accordance with the Constitutional Clause 19.1.2 (d) to support the Honorary Treasurer.  He will be one of the youngest members of the office bearer team.
Brother Mohamedkazim was born and raised in Tanzania. He moved to the UK in 2003 to pursue his higher education and qualified as a Chartered Accountant in 2006.  Since then, he has worked for a number of companies before becoming a partner in a local accountancy practice.
From a young age, Brother Mohamedkazim has served the community – both in Tanzania and in London. After moving to the UK, he has held a number of positions, including Treasurer of the Stanmore Jafferys youth group in London, Assistant to the Secretary General-Treasury at The Council of European Jamaats ('CoEJ'), and Hon. Assistant Treasurer at CoEJ.  He has also worked with The World Federation as a team member on the Zainabiya Child Sponsorship Scheme (ZCSS) and was part of the delegation who travelled to India in 2006.  This trip involved visiting some of the students and schools that The World Federation had been supporting through ZCSS. 
Dr Asgar Moledina, the President of The World Federation in his welcome to Brother Mohamedkazim said 'I am extremely pleased that Brother Mohamedkazim has been elected as the Assistant Treasurer for the term 2014-17.  He brings with him a wealth of experience, both through his professional career and his voluntary roles in the community. He will be a great asset in the treasury department and will be one of the youngest members of our office bearer team'.
The Honorary Treasurer, Brother Reza Hooda also welcomed Brother Mohamedkazim and commented: 'The treasury department plays a key role at The World Federation of KSIMC. The election of Brother Mohamedkazim is fantastic news as we continue to work on some major plans on how to take the organisation forward.  I look forward to working closely with Brother Mohamedkazim over the term'.